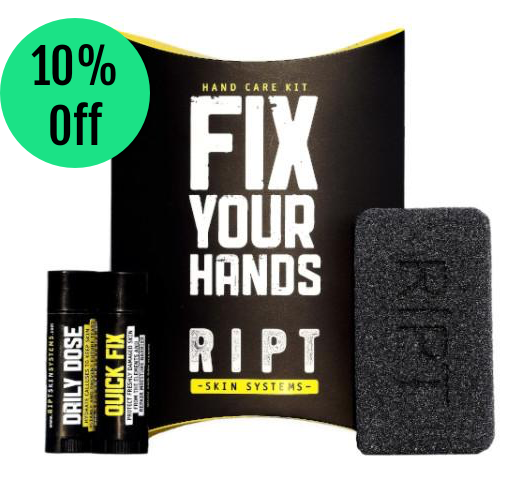 Fix Calluses & Blisters ASAP.
Get 10% Off Today!

Use coupon at check out: GOOGLE-GETME-10
GET MY 10% NOW

RIPT products are made
from 100% all natural
ingredients.
No fillers.

Perfect for athletes in:
CrossFit, weightlifting, gymnastics,
rock climbing, rowing
and kettlebell sports.

Repairs damaged skin fast.
Get back to enjoying
your sport as
fast as possible.
See The Results
Check out some of the results our amazing customers have shared with us.
Copyright © 2017 RIPT Skin Systems. All rights reserved.